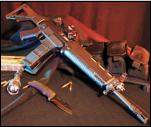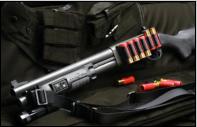 GUNS4JAX.COM

REVOLVERS - SEMI AUTO PISTOLS - RIFLES - SHOTGUNS - TACTICAL RIFLES
NEW AND PRE-OWNED GUNS - AMMO - ACCESSORIES - HUNTING SUPPLIES - FISHING

FIREARMS & ACCESSORIES














GOLD GOLD GOLD
TRADE YOUR GOLD IN FOR
GUNS!HAND GUNS - RIFLES - SHOTGUNS
THE PRICE YOU SEE ON THIS WEB PAGE IS THE PRICE YOU PAY AT THE RETAIL STORE, NO TRANSFER FEE FOR LOCAL PURCHASES.
Sorry we cannot honor typographical errors on the Web pages..
All Rights Reserved 2010 © Wild West Guns & Gold
This page looks best with Internet Explorer at 1024 By 768 pixels or better.
All prices subject to change without notice.
Wild West Guns & Gold
1233 S. Lane Ave. Jacksonville, FL 32205 / 904-693-0777



Thank you for stopping by!

Contact Sales and Special Orders at: victor@wildwestgunsandgold.com

Sign up to be on
Wild West Guns & Gold
E-mail list. Be the 1st to
see what is new and
special offers..
We will not sell your info to others!
ONLY $5.00 FOR BACKGROUND CHECKS HERE AT WILD WEST GUNS AND GOLD



M4 Tactical Shotgun 11707
12 Gauge, 18.5" , 3" Chmbr
Blk Synthetic, Pistol Grip
Ghost Ring Sight, Includes Piccatinny Rail
$1,899.95
11707
Will beat or meet any gun shop in USA best price Guarantee!
SALE PAGE!
ESCORT MAGNUM
TACTICAL 12GA 18"
HAT00072
WALK IN WELCOME