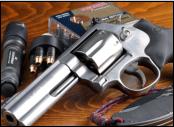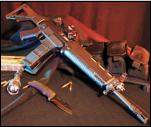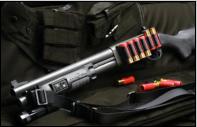 GUNS4JAX.COM


REVOLVERS - SEMI AUTO PISTOLS - RIFLES - SHOTGUNS - TACTICAL RIFLES

NEW AND PRE-OWNED GUNS - AMMO - ACCESSORIES - HUNTING SUPPLIES - FISHING

FIREARMS & ACCESSORIES


















Sorry we cannot honor typographical errors on the Web pages..
All Rights Reserved 2021 © Wild West Guns & Gold
This page looks best with Internet Explorer at 1024 By 768 pixels or better.
All prices subject to change without notice.

Thank you for stopping by!



Contact Sales and Special Orders at: victor@wildwestgunsandgold.com


Open Monday - Friday 9:30am to 6pm Saturday 9:30am to 4pm










GOLD GOLD GOLD
TRADE YOUR GOLD IN FOR GUNS
HAND GUNS - RIFLES - SHOTGUNS
WALK INS
WELCOME





Will meet or beat any gun shop
in USA! best price Guaranteed!


CLASSES EVERY SATURDAY 9:00 AM AT
WILD WEST GUNS AND GOLD
1233 S. LANE AVE JACKSONVILLE, FL
CONCEALED
FIREARMS CLASS






HELP WANTED TAKING APPLICATIONS NOW APPLY AT STORE


VICTOR & JESSE
Wild West Guns & Gold 1233 S. Lane Ave.
Jacksonville, FL 32205 / 904-693-0777


$859.95
WHILE INVENTORY LAST
WHILE INVENTORY LAST
SIG SAUER
Sig Sauer P365X 365X-9-BXR3
M&P SPORT 12024
FN TACTICAL FDE
$499.95
$599.95
S&W 642 OR 442
SMITH & WESSON M&P SHIELD
EZ 9MM PISTOL WITH MANUAL
SAFETY, BLACK - 12436
$429.95
New Retay Arms GPS Tactical Pump
$479.95
13246
9MM / 380 / 38SP
FMJ AMMO
IN STOCK NOW
WHILE INVENTORY LAST
$749.95
$299.95
$649.95
M&P 15-22
$439.95
$459.95
M9ORP17

$399.95
M&P15-22 Sport 22lr Rifle, (1)-25Rd
Magazine, 16″ -10208


$369.95
M&P M2.0 SUBCOMPACT
M&P®9 M2.0™ SUBCOMPACT
$499.95
12482